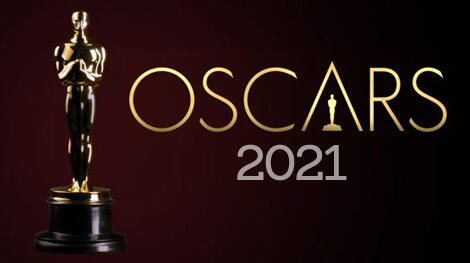 Hola, gan en sista tak terasa ya, ajang akbar yg diselengggarakan oleh Academy of Motion Picture Arts and Sciences (AMPAS); Ajang Academy Awards (biasa disebut The Academy) atau Piala Oscar tahun ini sudah yg ke 93, hm, tidak terasa sudah hampir satu zaman lamanya ya, ajang perfilman bergengsi buatan Hollywood ini.
Tapi di tahun 2021 tahun sudah pasti ada sesuatu yg berbeda dari tahun-tahun sebelumnya seperti suasana & mungkin teknis penyelenggaraan saat acaranya akibat keadaan pandemi Corona masih belum juga berkahir. Meskipun begitu sederet film-film berkualitas & terpilih sudah masuk ke kantong para juri.
Mulai dari penseleksian awal, nominasi, hingga point yg sangat di tunggu-tunggu yakni pemenang piala Oscar di setiap kategorinya. Tentu ini jadi sebuah kebanggaan tersendiri bagi perusahaan film, aktor-aktris, serta team kreatifnya yg tentu sudah bekerja dengan maksimal demi menghasilkan sebuah film yg 'berkualitas' serta berhasil memboyong piala berbentuk patung kecil berlapiskan emas yg di sebut OSCAR sebagai tanda pencapaian tertinggi kepada sebuah karya film sesuai kategorinya.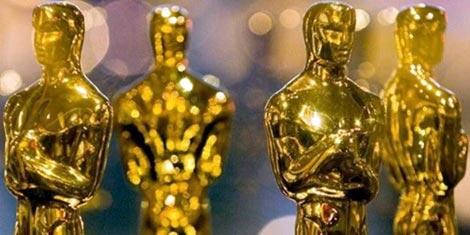 Tahukan kalian, awalnya pemberian penghargaan pialas Oscar ini cuma ada 7 kategori saja, & nama Oscar baru resmi di sebut pada ajang bergengsi ini sejak 1939. Namun kebelakang semakin banyak kategori sesuai tema film yg ada serta kemudian ajang penghargaan akbar dunia piala Oscar ini pada akhirnya diadakan setiap setahun sekali.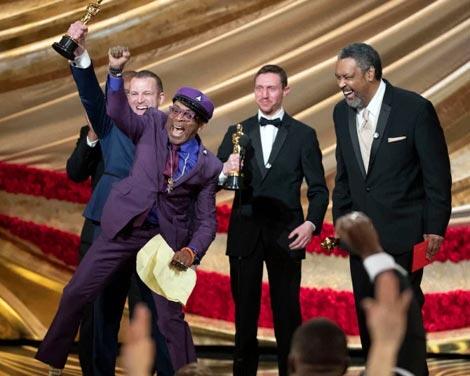 Desas-desus yg beredar beberapa judul film sudah mulai mengemuka ke permukaan & tentu saja ini jadi momen yg sangat mendebarkan bagi setiap orang di balik industri film yg dijagokan tersebut, pun juga tak ketinggalan penggemarnya pasti menjagokan satu atau lebih diantara puluhan film yg ada nanti.
Nah, di tahun 2021 ini apakah agan en sista juga sudah memiliki film 'jagoan' di kategori yg di favoritkan? Apakah di bawah ini film jagoan tersebut masuk dalam nominasi tersebut. Jadi, biar nggak pakai panjang kali lebar kuy, deh kita lihat film-film apa saja yg masuk dalam nominasi & siapa calon pemenang piala pada Oscar 2021 pada 25 April 2021 nanti. Penasaran?
Best Picture
The Father
Judas and the Black Messiah
Mank
Minari
Nomadland
Promising Young Woman
Sound of Metal
The Trial of the Chicago 7
Best Directing
Thomas Vinterberg, Another Round
David Fincher, Mank
Lee Isaac Chung, Minari
Chlo Zhao, Nomadland
Emerald Fennell, Promising Young Woman
Best Actress
Viola Davis, Ma Raineys Black Bottom
Andra Day, The United States vs. Billie Holiday
Vanessa Kirby, Pieces of a Woman
Frances McDormand, Nomadland
Carey Mulligan, Promising Young Woman
Best Actor
Riz Ahmed, Sound of Metal
Chadwick Boseman, Ma Raineys Black Bottom
Anthony Hopkins, The Father
Gary Oldman, Mank
Steven Yeun, Minari
Best Original Song
Fight for You, Judas and the Black Messiah
Hear My Voice, The Trial of the Chicago 7
Husavik, EuroVision
Io S (Seen), The Life Ahead (La Vita Davanti A Se)
Speak Now, One Night in Miami
Best Animated Feature Film
Onward
Over the Moon
A Shaun the Sheep Movie: Farmageddon
Soul
Wolfwalkers
Best Visual Effects
Love and Monsters
The Midnight Sky
Mulan
The One and Only Ivan
Tenet
Best Makeup and Hairstyling
Emma
Hillbilly Elegy
Ma Raineys Black Bottom
Mank
Pinocchio
Best Cinematography
Judas and the Black Messiah
Mank
News of the World
Nomadland
The Trial of the Chicago 7
Best Production Design
The Father
Ma Raineys Black Bottom
Mank
News of the World
Tenet
Best Film Editing
The Father
Nomadlan
Promising Young Woman
Sound of Metal
The Trial of the Chicago 7
Best Documentary Feature
Collective
Crip Camp
The Mole Agent
My Octopus Teacher
Time
Best Documentary Short
Colette
A Concerto is a Conversation
Do Not Split
Hunger Ward
A Love Song for Natasha
Best International Feature Film
Another Round
Better Day
Collective
The Man Who Sold His Skin
Quo Vadis, Aida?
Best Sound
Greyhound
Mank
News of the World
Soul
Sound of Metal
Best Supporting Actress
Maria Bakalova, Borat
Glenn Close, Hillbilly Eleg
Olivia Colman, The Father
Amanda Seyfried, Mank
Youn, Yuh-jung, Minari
Best Supporting Actor
Sacha Baron Cohen, The Trial of the Chicago 7
Daniel Kaluuya, Judas and the Black Messiah
Leslie Odom Jr., One Night in Miami
Paul Raci, Sound of Metal
LaKeith Stanfield, Judas and the Black Messiah
Best Original Screenplay
Judas and the Black Messia
Minari
Promising Young Woman
Sound of Metal
The Trial of the Chicago 7
Best Adapted Screenplay
Borat 2
The Father
Nomadland
One Night in Miami
The White Tiger
Referensi. TKPeh1 TKPeh2
Img.google img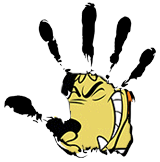 Copyright 2016 - 2021 iskrim
All Rights Reserved | Member of Thread Creator Gen. 1 - KASKUS​
Hari ini 16:19